With the release of the first two virtual reality gaming headsets, the HTC Vive for Steam and the Oculus Rift, and with the Playstation VR fast approaching, gaming has finally reached the technology and abilities we always talked and dreamed about as kids. But from what I can tell, this dream is more of a nightmare than anything.
Now, I am a firm believer in the whole "don't knock it until you try it" saying, so I am saying straight away that these are just the views of someone who has not seen or tried any form of these virtual reality headsets, so I really have no basis or intention to say if they are actually good products or not.
Instead, I am speaking to you as someone who loves video games, especially companies not afraid to innovate and try something new, which is exactly why Nintendo is my favorite game company, always seemingly focused on the gameplay and experience, rather than pretty graphics, which is why we all play video games…to play them…not to look at them (or so I hope). So when I heard about virtual reality becoming a reality, I was pumped. Something new for gamers to sink their teeth into! I eagerly awaited any type of footage for some games and when the day came that footage started being shown, with more and more revealed all the time, I found myself extremely disappointed.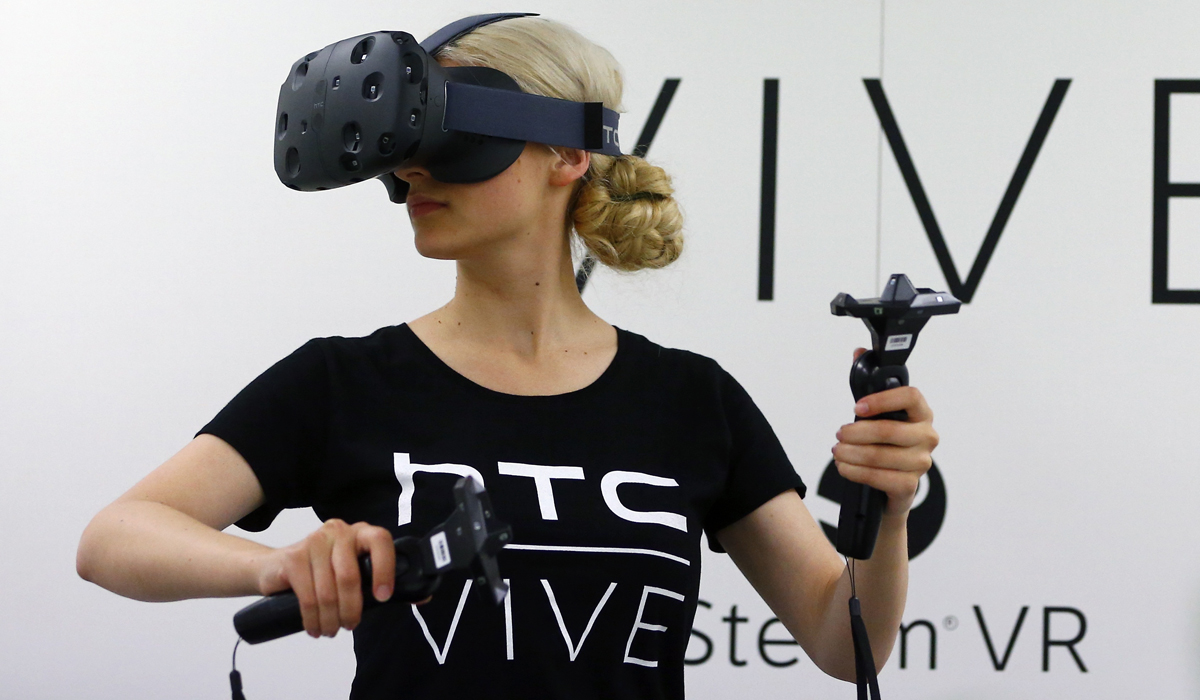 The games, again I have not played any of these, look terribly boring. Many of them are just walking and looking around. I realize this is the advantage of virtual reality, to make you feel like you are in the game, but there should really be a game involved in the looking around. Something immersive and amazing at the same time. I imagine like some amazing Call of Duty or God of War in first person action game, not looking around a forest and fighting some creature. Plus many of the games have the option of using regular controllers, which looks like it takes away from the experience completely, though the option is nice I suppose. There are new controllers as well, for example the Oculus Rift uses two circular controllers with buttons to allow for a much more immersive time while in the headset, though any footage I have seen from them just looks boring as well. New and innovative for sure, but completely uninteresting.
They also look like they would be more fun playing with other people, but as far as I can tell, you can only play solo, no one else can see what you see, and you can't see them. But if you were to both have headsets, then it would be cool to look over at your friend and see his virtual self standing next to you in some game, where you can frolic through wastelands killing all sorts of bad guys and the like.
But here's the biggest turn off to the virtual reality headsets. I just mentioned buying two of them to play with other people. If some siblings wanted to buy 2-4 of them so they can all play together, their parents might as well sell their house to pay for it.
The Playstation VR is $400, just as expensive as the PS4, the Vive is doubled that at $800. and the Occulus is $1500!
Many people would struggle to buy one of these things, so multiplayer in one household is out of the question. Even if the games looked super fun, these prices would not justify the purchase.
The only awesome game I saw was the player wielding a lightsaber and blocking lasers, though that too seemed like it would get boring rather quickly and admittedly, I probably only took interest in it because I love Star Wars so much. And this turned out to just be a tech demo and not an actual game, so there you go.
If the headsets were cheaper and the quality of games increased, I would definitely check out this new innovation in the gaming industry, but right now, I want to stay far, far away from it. Heck, even Nintendo said they have no interest in VR because it is not fun, though they might just be bitter about it because of the Virtual Boy. I wouldn't be surprised if VR takes off that they would come out with the "New Virtual Boy."
But I don't really see this taking off, so I don't think we will have to worry about that. I mean, people complained about the inability to sit on the couch and not move when they had to use motion controls for the Wii, and even about some of the motion and looking around using the gamepad on Wii U, so how in the world will people be okay with turning there head all around, moving their arms (for certain VR systems) and actually standing up!? Another thing I have heard many complaints about the Wii is those more self conscious worrying that they looked stupid while playing with motion controls. Well then how will they ever handle these new headsets and controllers?
To me, I feel like the first few times playing it will be a wonderful marvel, but once people get used to it and it no longer feels new, it will be abandoned in the corner of a closet somewhere. But odds are, it will be the most expensive thing buried in said closet.
Also, I feel like many things will get broken, household objects and bones from people banging into stuff or tripping and the what not. People were breaking stuff with the Wii Remotes, and they could fully see! Imagine that chaos while being blinded by a headset that transports your vision into a different world! Lawsuits ho!